User:Ashley Seminario
Jump to navigation
Jump to search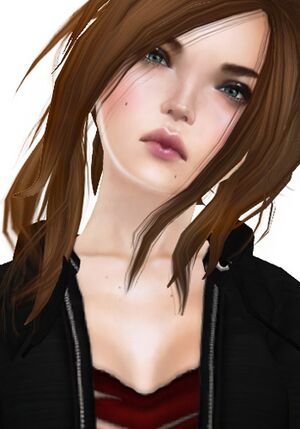 About the Girl
Ashley Seminario is a 22 year old resident of the virtual world called Second Life since January of 2009. You can find her in her skybox, shopping, dancing, designing, or hanging out with friends. Holla at her if you see her, she won't bite.
---
Store Information
[Slutcookie] has been open since late Spring of 2009. Currently there are skins, clothes, and hair available for female residents. If you have any questions, comments, or concerns, please do not hesitate to e-mail me at ashley.seminario [at] gmail [dot] com or drop me a notecard in-world.
Policy
A) No trans – no exceptions. B) All sales are final. C) No exchanges unless there is a mistake I made.
All clothes are copy/nomod - If you did not receive your item, send me a notecard with the transaction information.
I don't do custom work. I'm up for suggestions though. If you'd like to suggest something, feel free to e-mail me or drop a notecard
I'm up for passing you blog review packs if you'd like. Please have a minimum of 15 posts before asking for review packs.
Buying a gift for your boo or bffl? My items are available on the Marketplace.
Demos are available for skins and hair. Please try on a demo before buying these items as I will not give you a refund unless I made a mistake on the items.