Difference between revisions of "User:Chilli Cao"
Jump to navigation
Jump to search
---
Revision as of 06:09, 16 October 2008
Profile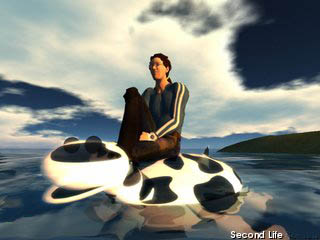 '
Born:
21/09/2006
Account:
Resident
Partner:
sometimes
About:
I enjoy creativity, problem solving challenges and proving concepts. Skills: Coding/Design, Building, Photoshop, designing software systems. Moderate Sculpting and Animating. I love music and enjoy DJ for friends.
Achievements:
Volunteering:

NCI Helper
Second Life Mentor
Burning Life 2007 (Greeter, Firerunner, Build Support)
Burning Life 2008 (Firerunner, Tokyo/Berlin Events Schedule)
See Also: