User:Kriste Beck
Jump to navigation
Jump to search
About Me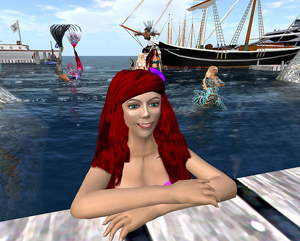 Age: 32
Location: West Coast USA
Interests: Disney, Disneyland, The Little Mermaid, Digital Art
Rez Date: May 19, 2007
Favorite Disney Character: Ariel
Likes: Building, being a mermaid, and working at Magicland Park
Dislikes: Griefers, rude people, or a combination of both


Favorite Things About Second Life
I love creating art and entertaining people! Second Life has given me the opportunity to make fantastic creations and entertain others at the same time. I have an extensive background in entertainment, digital art, and 3-D modeling, so creating things in Second Life almost come natural to me :)


Places In Second Life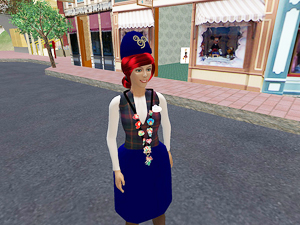 I have two builds in Second Life - one is called Ariel's Cove [1], which is a tribute to the Little Mermaid and the other is Magicland Park [2], an entire theme park that is both inspired by and a tribute to Walt Disney's original Disneyland.

I have visited a lot of wonderful places in Second Life - Cave Rua, Boopzee's Party Central, and Sirens to name a few. When I am not building, I love to explore and help others find really great destinations.









Second Life vs. Real Life
I made a commitment that I would keep my Second Life and Real Life separate, save for family members that I know in RL. As I spend more time in SL, I gain more friends that I deeply cherish that makes that commitment harder to keep. The Internet can be a dangerous place and care must be taken when approaching it. Because of this, I will continue to keep Second Life as just that, my "second" life.


Contacting Me
If you would like to contact me outside of Second Life, send me a message by clicking here