User:Thaumata Strangelove
Jump to navigation
Jump to search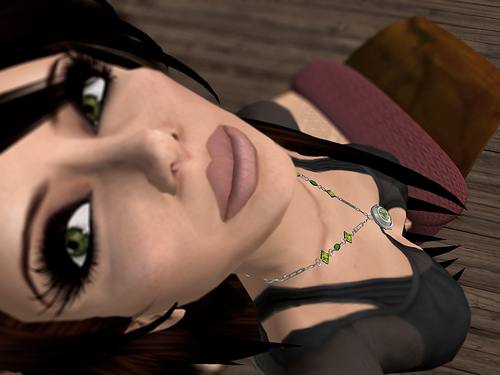 Thaumata Strangelove - Second Life Mentor
Second Life Experience
Hello, kids. I first came to SL in November 2005, after a friend told me that I'd appreciate the highly collaborative nature of the platform. They were right, and I have been here ever since. I really enjoy spending time exploring the nature of relationships and community in a virtual space, and you will find me working on things to that end most of the time:
I had a gallery at SL4B to display some of the artwork I've made here.
I follow the MusicDev discussion lists here at SL (and the related forum and tend to watch the music scene closely.
I recently became a mentor, so you will see me on that list, as well.
I'm a moderator for the PG SL Flickr group.
I'm always interested in new projects, so please let me know if you can use a hand.
I'm married to Kisa Naumova.
Real Life Experience
In RL, I'm 29 and originally from Chicago. I majored in music (piano/voice) and then assisted an eye surgeon for a while, until I left to help start Splice Music. I did a lot of community directing for them and learned a lot there. I really enjoy traveling; I lived in Barcelona for a time and am currently exploring the UK. I am extremely interested in using the web to fund non-profit organizations, and once raised $10k USD on YouTube for breast cancer charities... mostly just to prove that I could.
Follow along
Contact
Email: thaumata@gmail.com
Skype: Thaumata
Resources I've Gathered