User:Ghost Ulich/Phoenix Wave Team
Jump to navigation
Jump to search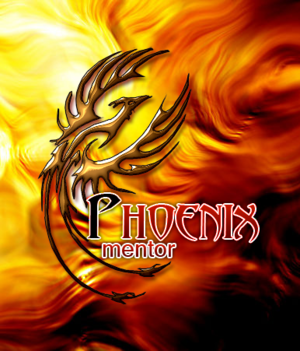 Phoenix Wave Team in:
ITALIANO clicca qui [1]
Phoenix Wave Team
The Phoenix Wave Team was created by a vision of providing the best help possible to both new and experienced Second Life residents. It is comprised of an international group of friends who are dedicated to sharing their knowledge in a helpful and friendly manner. The Phoenix team offers one on one individualized information for new residents. By using this method, they strive to better the Second Life community. The Phoenix Wave Team has and always will be a family oriented group. Team members consist of former Second Life Mentors as well as very knowledgeable, experienced residents who share the common goal of helping one another.
Member of the approved Resident Help Network
Provide a friendly & informative point of contact for the diverse range of issues and questions posed by residents within Second Life®.
An international coalition of individuals dedicated to helping make residents virtual experiences a joyous one!
We provide help and support for residents (new and old) in-world
Multi-lang. support
In collaboration with AJUDA SL Brasil - Voluntários group, SL Certification Devs and International Support Community
Language support? Instant message one of our Linguists. Questions, suggestions or reports regarding group? Instant message an Advisor, the general manager or group owner.
Membership applications can be requested in SL via Notecard to
Ghost Ulich (EN, ITA, PRT)
Roth Grut (PRT)
Linguists and language specialists representing many of the most commonly spoken languages:
Arabic, English, Filipino, French, German, Greek,Hindi, Italian, Japanese, Mandarin, Portuguese, Romanian, Russian, Spanish and Turkish
Specialist builders, scripters and shape creators. Some of whom provide small group or one-on-one instruction.
A relatively good coverage of the areas where residents come for assistance.
PWT Training for Young Mentors (PTYW) the special program designed to train phoenix mentor apprentices (young mentors).
Training in EN PRT ITA
TRANSLATION OF TOS IN ITALIAN HERE: [2]
TRANSLATION OF TOS IN PORTUGUESE HERE:[3]
Always follow Tao/ToS/CS standards!
Be patient and understanding
Be of a friendly disposition
Be a team player
Always be willing to help!
Young Mentors must enroll in the PWT Training for Young Mentors too
Phoenix team members not following these rules are subject to possible ejection from this group, with or without warning.
Everyone: Phoenix Wave Helper (will only be able to talk into the group channel and to receive group notices)
GM: Phoenix Wave General Manager (in charge of all advisors and officers)
Advisor: Phoenix Wave Advisor (in charge of all officers)
Linguist: Phoenix Wave Linguist
Mentor: Phoenix Wave Mentor
Officer: Phoenix Wave Officer
Young: PW Young Mentor (Young apprentice members of the PW group will be asked with training and learning to become fully fledged Phoenix Mentors)
Teacher: Phoenix Wave Teacher (Experienced Mentors skilled in some fields and teaching in classrooms)
Buddy: Phoenix Wave Buddy (Experienced Mentors for the Shadowing practical training lessons)
Effective Feb 1st 2011:
Young Mentors have 3 months limit to attend and pass our training. After 3 months:
1) they will be moved to helper level
2) they will need to leave the group called PWT Training for Young Mentors (PTYM)
3) they can reapply to young mentor level and PTYM group anytime
"Mentoring is learning while teaching the magics of SL... We learn from every resident we try to help and it feels so good" (Ghost Ulich)
© 2011-2015 Phoenix Wave Team. All Rights Reserved.
The Help Portal is a very good resource!