Danish Viewer Localization Project
Jump to navigation
Jump to search
2009-June-30: We have finished all submissions for Viewer 1.23. The next time we make changes/updates for translations in the viewer will be August 2009.
BUT, we are still keeping track of any bad translations or language bugs that you find!

Please report any translation bugs of the viewer in this document.
For more information , please contact: Ramzi Linden
| | | |
| --- | --- | --- |
| This Project |   |   |
In viewer 1.22 and viewer 1.23, we added and expanded the Danish translation of the Second Life Viewer. This is a great resident-driven project started by Tue Torok. Feel free to use the contact email below for any questions!
The work is being posted and shared in the Public Issue Tracker here:
http://jira.secondlife.com/browse/CT/component/10240
If you would like to participate as a community translator, please sign up for project access HERE
| | | |
| --- | --- | --- |
| What To Do |   |   |
*NOTE: Translators on this project will be doing some edits as needed but mainly proofreading.
WHERE TO GET FILES TO WORK ON? Please do NOT use the files on your hard drive. We have already posted a set of files that we want to work from, a consistent set of files. These are posted as an attachment here: http://jira.secondlife.com/browse/CT-68 .
1. Click the subtask link of the segment you would like to edit/proofread.
2. On the left side of the page under "Available Workflow Actions" you will see Assign this issue > Click on to me. Now that subtask is in your name.
3. On the left side of the page where it says Translated" - Click that link. You will see the Status at the top change to: Editing
4. Near the top part of the subtask page you will see an attachment. This is the Danish XML document available for proofing. Download this attachment by clicking the download link.
This program is free and and recommended for working with this type document: Komodo Edit
5. Text in the document will be available to you in XML files. Text that need proofing will be pretty easy to spot in between the = and ".." marks.
Here is a sample of a string
		<delta id="forgot_password_text">

			<p1>

				Forgot your name or password?

			</p1>
		</delta>

	</file>

	<file name="floater_hud.xml">

		<delta id=".[title]">

You guessed it: you will need to input your translation between <p1> and above </p1> and the only translatable text is: "Forgot your name or password?"

6. Please, proofread/edit inside the XML file.
7. Please, DO NOT touch the markup (xml) language. When you are finished with proofing, make sure to save the file with the same name but add DA at the end. Before attaching it to the JIRA ticket, you may want to zip it.
8. What to look for when you are editing: precision of the translation; terminology selection particularly as it needs to be matched to the translations in the client and any issues with moved xml markings.
9. After making edits/proofreading the translation, upload the edited translation to the PJIRA subtask, click on Editing and then leave a comment on the subtask that reads: "Edits Done." This comment should include any pertinent information, if applicable. Please, do not remove the original translation attachment.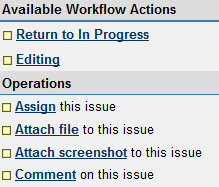 You are done and have helped in the Second Life localization process! Thank You! Feel free to take another subtask and start the process again.
| | | |
| --- | --- | --- |
| Questions |   |   |
If you have questions or need help on this project please send an email to: ctproject@lists.secondlife.com
Please include the tag [DANISH] in the subject line of the email