Education Support Faire
Jump to navigation
Jump to search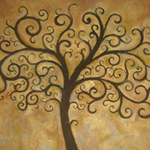 Welcome to the Education Support Faire wiki. Support for Real Life Educators in Second Life comes from both Linden Lab and Resident Support Organizations. The goal of this wiki is to provide links and information on all support opportunities that can help Real Life Educators succeed.
This is a living document that will grow and evolve over time. Initially it will be used to share details on the first Education Support Faire on Jan 25-30, 2009.
We plan to use this page as a frequently updated resource that helps direct Real Life Educators to new Linden Lab support channels as well as Resident Support Organizations. Stay tuned!
Welcome to the Faire!
Greetings and welcome to the first annual Real Life Education Support Faire in Second Life.
I'm Pathfinder Linden, and my work at Linden Lab focuses on helping real life educators succeed in using Second Life for educational and teaching purposes.
Linden Lab works very hard to help educators find the support they need to be successful. Our Customer Support team answers a wide range of educator questions through the support ticket system found on our Support Portal. Be sure to check out our new Educator focused section on that page (just click on the image that says "Educators"). We'll be further developing that and adding more resources in the future that are tailored to real life educators in Second Life. Our Concierge team is also accessible via our Support Portal, helping edcuators set up and manage their own regions efficiently.
Also on our Support Portal you will find many Knowledge Base articles written by our Documentation Team, providing answers to common questions that educators may have while setting up classes or islands for teaching purposes. A wealth of knowledge!
Finally, we have a new and growing Customer Market Development team that, in addition to helping other segments, focuses on proactive ways we can support the educator community. Folks on this team like myself, George and Claudia are educator focused, dedicated to helping the real life educator community grow and thrive.
In addition to the resources Linden Lab provides to support educators, it is important to remember additional support opportunities that are available. These include other real life educators who are all potential colleagues and collaborators. A great way to find them is to join the Second Life Educators mailing list (also known as the SLED list) and simply introduce yourself to the community. You can learn more about SLED and join the conversations here.
But the support opportunities are even broader than all those resources.
I like to use the phrase "Ecosystems of Support" when thinking about opportunities for educator success. This includes not only Linden Lab and fellow real life educators, but also the Resident-run organizations that can help real life educators find support. There are organizations that provide classes for anyone who wants to learn basic or advanced Second Life skills. Others provide tools that can help educators design innovative learning modules, integrate with existing course management systems, or gather important statistics on the use of their classrooms in Second Life (critical both in evaluating new learning environments and providing metrics to your administration). Other groups work to organize inworld academic conferences, provide tools for language training in international classes, or help educators pool their collective resources by allowing them to own land next to other educators. There are even organizations that can help you learn more about how to work with students or faculty in Second Life who may be challenged by real life disabilities.
Which is why the theme of this Faire is "Ecosystems of Support." Around you will find representatives from all of these different areas, working together to help educators succeed.
Our hope is that this Faire will not only be a wonderful opportunity for visiting educators to learn more about support opportunities, but also give everyone involved in this beautiful Ecosystem a chance to find each other and discover new ways to help each other help educators succeed.
Please explore and use this wiki page as your guide to the many booths and scheduled events in the central Pavilion. All of us who have worked to organize this event, both Lindens and Residents, welcome you.
Take care, -Pathfinder Linden
P. S. If you'd like to be part of an open inworld group that focuses on Real Life Education, please join "Real Life Education in Second Life."
Second Life Education Support Faire 2009 - Schedule and General Info
Schedule of Presentations in the Pavilion
Pavilion Location (SLURL)
Main Entrance to Faire (SLURL)
Initial announcement on Second Life Blog
Second announcement on Second Life Blog
The Second Life Educators mailing list (also know as SLED)
Linden Lab Support Resources - Booth Locations
Be sure to stop by these booths between 9am-1pm SLT on Monday, January 26 to speak with Lindens who can help you learn more about what Linden Lab offers to educators in terms of support and strategies for success!
Claudia - Education Initiatives - Supporte (160, 145, 37)
George - Education Initiatives - Supporte (152, 105, 37)
Pathfinder - Education Initiatives - Supporte (158, 129, 37)
Rowan - Concierge - Supporte (173, 109, 38)
Kate, Jeremy, and Jon's "Tree of Knowledge" - Documentation Team - Supporte (127, 209, 39)
"Torley Tutorials" - Documentation Team - Supporte (121, 161, 37)
Resident Support Organizations - Booth Locations
Insight Virtual College - Insight Virtual College is a "bridge between worlds" offering first life teachers the opportunity to teach to Second Life residents. IVC also offers Second Life skills classes such as building, scripting, role play, business, and new resident orientation. Olde (194, 29, 35)
IntelliGroup - Creators of Intellibooks and other Second Life tools for educators and students. - The Ye (197, 104, 30)
The Islands of jokaydia - Olde (145, 42, 35) - The Islands of jokaydia provides a space to explore the uses of virtual worlds in education, the arts and social change. We are self-funded and support a range of events, activities and services. We also host a vibrant community of educators and artists as part of our rental community on the Islands.
The Journal of Virtual Worlds and Education] - Olde (124, 44, 35) - the Journal of Virtual Worlds and Education is a newly launched peer-reviewed academic journal presenting the best writing and thinking available about Virtual Worlds and their possibilities and implications for education. The Journal is seeking contributors and reviewers for upcoming issues, and welcomes institutional and educator input and interest.
Second Life Education Roundtable (SLER) and Montclair State University - Hosted by Montclair State University, SLER's mission is to provide a roundtable setting for interested parties to discuss various topics relevant to furthering the use of Second Life for education. Roundtables occur weekly and often have up to 50 participants. All are welcome to attend, whether presenting or just sitting in to learn about new possibilities. - Faire (26, 191, 35)
Second Life Teachers without Borders (SLT) - A free teaching network community providing teaching tools and student support. - Olde (198, 48, 36)
The Tech Virtual - The Ye (211, 155, 29) - The Tech Virtual is a collaborative design platform for developing museum exhibits. Contact us to find out how your museum or university can work with an international group of designers, scientists and curators to design educational exhibits for science and technology centers worldwide!
University of Michigan-Flint - Teaching and Learning World Music. - Olde (16, 73, 30)
vARTS Sponsor Project - Australian project to promote sponsorship of the arts in Second Life. - Olde (75, 87, 30)
Archives of Presentations
Presenters at the Faire are encouraged to log in to this wiki (see the far upper right of the screen for the login link) and add links to presentation resources you'd like to share with everyone such as links to archived slides, text transcripts, or SLURLs to places inworld where they can pick up items. Just add them below as you wish.
Sunday, January 25, 2009
2:00 PM Future Of Virtual Education
Presenter: Kitviel Silberberg
Abstract: A presentation on Education from Classroom based towards the Virtual Educational Possibilites. Including SL optimization in the Learning environment and requirements for the future. This presentation is based upon the lessons The Learning Experience learned and continues to learn in running an on-line Virtual Free University within SL and on the Web.(PDF of the presentation is available @ this URL) A synopsis of the discussion can be found on The Learning Experience Blog.
4:00pm Virtual Worlds Best Practices in Education 2009 SL Conference (PPS) - Faire (33, 143, 35)
Presenter: Phelan Corrimal
Abstract: From March 27th to March 29th, 2009 - the education community of Second Life will be hosting a 3 day conference on best practices in education. This conference will promote the best and brightest from the Second Life education community in various fields of practice including everything from demonstrations to hands on theory.
5:00pm The Islands of jokaydia Presentation - Faire (33, 143, 35)
Presenter: Jo Kay Wollongong
Abstract: The Islands of jokaydia has been part of the education support eco-system in Second Life since 2007. We support a wide range of activities that are designed to assist educators and artists - including our virtual classroom project, our TSL focussed Second Classroom group and a number of diverse projects run by jokaydia residents. We welcome a huge proportion of new educator residents from Australia and New Zealand on our islands and work with a number of educational institutions including education.au, Macquarie University, the University of Adelaide, Sydney Institute of TAFE and St Joseph's College as well as many individual educators who are exploring and experimenting inworld. You can read more about us at: jokaydia.com/about
Monday, January 26, 2009
1:00pm Global Kids Educational Services & RezEd, the social network for virtual world educators
Presenters: Rik Riel and Ludz Zapedski
Abstract:The Online Leadership Program at Global Kids has several years of experience implementing cutting edge educational projects using virtual worlds, from immersive games to award-winning machinima. Global Kids offers a number of services to other educational institutions, including curriculum development, event simucasting, staff trainings, and virtual youth summer camps. Of particular interest for Educators is RezEd.org, a community of nearly 1,500 educators from around the world using a variety of virtual worlds for various kinds of educational applications. RezEd provides up-to-date information, news, discussion, and best practices that can help you best leverage these technologies to meet your learning objectives. Contact Rik if you would like to explore how to use virtual worlds to educate and civicly engage your target population.
Tuesday, January 27, 2009
Wednesday, January 28, 2009
3:00 AM and 7:00AM EduFaire Chatbot Presentation (PDF) - Daden Prime (128, 128, 26)
Presenter: Corro Moseley
Abstract: Corro Moseley, MD of Daden, will talk about the work that Daden are doing in using automated avatars in Second Life. Daden have deployed chatbots and automated avatars on educational projects for Coventry University, St George's Hospital and a video production company, and are working towards developing an autonomous AI driven avatar in Second Life which can live its own life in the world. Corro will describe the technology, the Turing Test and the various roles that bots can play in education in SL - and hopefully give a demo of one of their bots. Videos of Daden's avatar in research and educational roles are at http://www.youtube.com/dadenmedia.
7:00 AM Teaching and Learning in SL: Figuring Out Some Variables - Faire (33, 143, 35)
Presenter: Cleo Bekkers
Abstract: This presentation describes some achievements obtained from an exploratory and qualitative study which is being carried out at Academia Portucalis and represents the first step of a larger educational research project. That project is funded by CIDTFF, a Research Centre from University of Aveiro, Portugal. The principal aims of that project are to get a deeper understanding of how social interactions occurs within virtual learning environments in order to provide insights to all educators and researchers interested in using those environments as a teaching medium in real life, and to seek for new approaches to real life educative contexts. Let your comments in Cleo's blog or in Portucalis Blog
10:00AM Five Points Sim: Providing Pedagogical & Instructional Support in Second Life
Presenter: Downtown Bloch
Abstract: For the most part, instructors receive little or no support for their Second Life endeavors. This new medium requires not only technological support but also pedagogical help in discovering new ways to present learning materials. Over-worked instructors who decide to use SL for teaching must do so on their own without help from their administration.

Georgia State University recognized the potential for Second Life early on and decided to create this support before the demand on campus peaked. To that end, the Five Points sim was created. This area was created specifically for those instructors wanting to teach in SL. It is designed to give instructors some of the tools and ideas they need to get them started.
11:00 AM Medicine & Education in Second Life Slides - The Ye (167, 151, 32)
Presenter: Biancaluce Robbiani
Abstract: As we said, general SL education methods and goals, are valid also to teach and train in scientific/medicine subjects. Team training in emergencies or awareness campaign/educative campaigns can be easily setup and reach a large number of people. A lot of papers are present in the medicine database PUBMED regarding educative and training experiments in VW and SL, reporting a positive result. Nurses courses are made in SL, emergency training is performed with more efficiency due to reduced fear of patient interaction (this takes out the mandatory need, in medicine education, to train people on real patients and give credit on a course performed both in SL/VE and real life). You can read the rest at: Biancaluce Robbiani's Blog
Thursday, January 29, 2009
12:00 PM Project Design and Management in the Second Life Virtual World.
Presenter: Fred Fuchs (SL: Gus Plisskin), CEO of FireSabre Consulting
Abstract: A presentation of design and management approaches for projects in Second Life. A copy of this presentation will be linked here after it's presented.

3:00 PM Rockcliffe Academic Research Library
Presenter: Phelan Corrimal (Kevin Feenan)
Abstract: Rockcliffe's academic research library project is seeking to redefine both the ways in which people visualize library search research and also the ways in which those results may be productively used to streamline the Scientific Method process in the quest to help the peer review process keep pace with today's levels of innovation.
Friday, January 30, 2009
8:00am/12:00pm PIVOTE Authoring System for Virtual World Training -
Presenter: Corro Moseley
Abstract: Developed out of the UK Government JISC funded PREVIEW project, PIVOTE is an open-source authoring system for virtual world training. Exercises are created and managed on the web, and then played in the virtual world through generic scripted objects. By clearly separating content, structure and presentation PIVOTE allows tutors to focus on content and structure not coding LSL or writing (and maintaining) notecards, and allows the same exercise to be played on the Main and Teen Grids, and soon on OpenSim and other virtual worlds as well.
2:00pm Using Second Life for Your Online and Campus Classes Slides -
Presenter: Lyr Lobo
Abstract: Come join us as we explore how to map your learning objectives and plan course activities for teaching in Second Life. See examples from twelve university classes taught in Second Life, plus ideas from Ramapo on the Teen Grid.
4:00pm Virtual Worlds Best Practices in Education 2009 SL Conference (PPS) - Faire (33, 143, 35)
Presenter: Phelan Corrimal
Abstract: From March 27th to March 29th, 2009 - the education community of Second Life will be hosting a 3 day conference on best practices in education. This conference will promote the best and brightest from the Second Life education community in various fields of practice including everything from demonstrations to hands on theory.
Second Life Education Support Faire 2009 - Statistics
Time Period: Jan 25-30, 2009
Total time spent at Faire by all visitors combined: 205 days
Total number of unique visitors: 3,785
Average visiting time: 78 minutes
Total page views for Education Support Faire Wiki: 5,043
SLED Mailing list growth: 155 new active subscribers
Busiest Day Tuesday
Busiest Hour Tuesday, January 27, 2:00pmSLT
New Residents 542 (less than a week old)
Top 10 Countries By Unique Visits (of 93 countries)

United States of America 2,123
United Kingdom 364
Canada 173
Australia 117
Germany 112
Brazil 91
Italy 66
Netherlands 56
France 53
Spain 53

~50 Displays, ~50 Presentations