Linden Department of Public Works Roads
Jump to navigation
Jump to search
The land creation team sets aside "road" parcels in many new Mainland regions; it's the duty of the LDPW to add content to those parcels. Not only roads: walking trails, railways, monorails, bridges, ferryboats, sailing routes, etc.
Here's the network on the "Atoll" continent: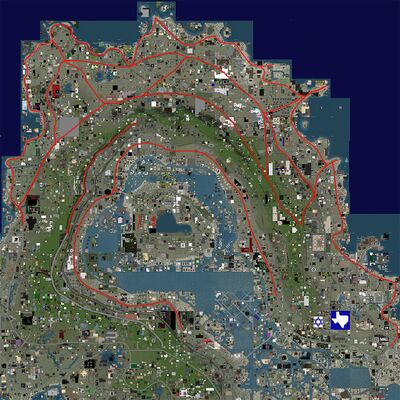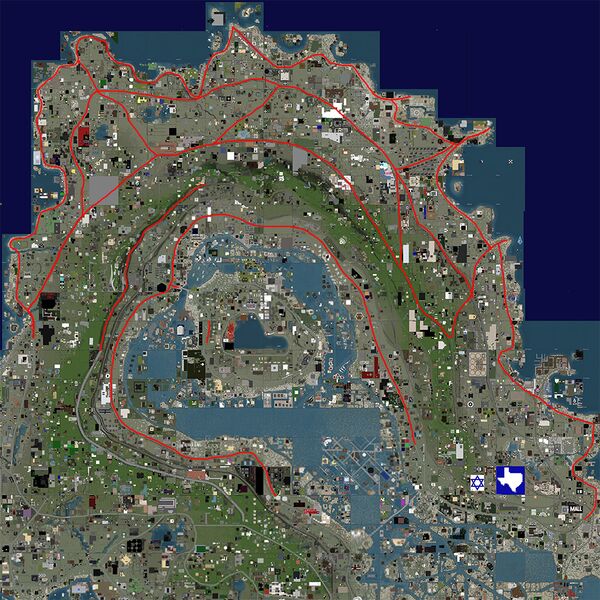 ---
ROUTE 1

ROUTE 2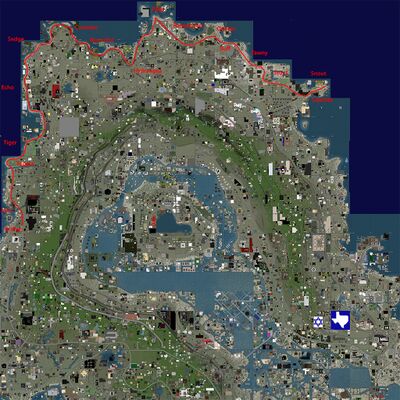 ROUTE 3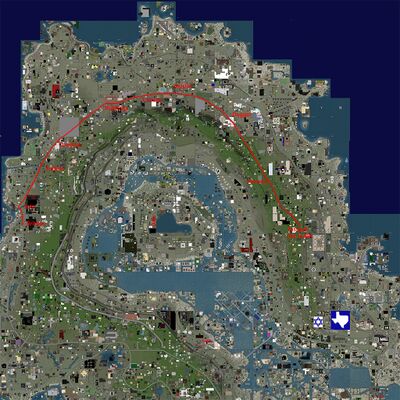 ROUTE 4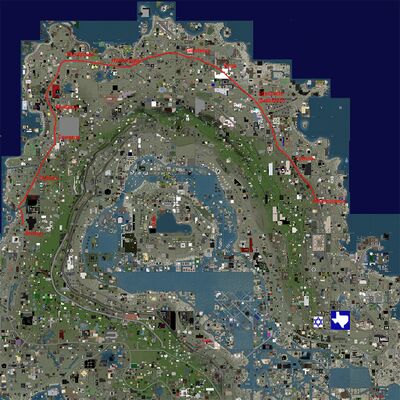 ROUTE 5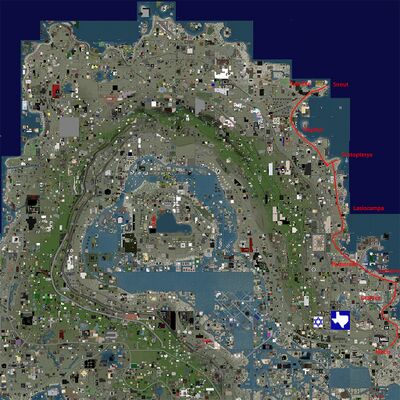 ROUTE 6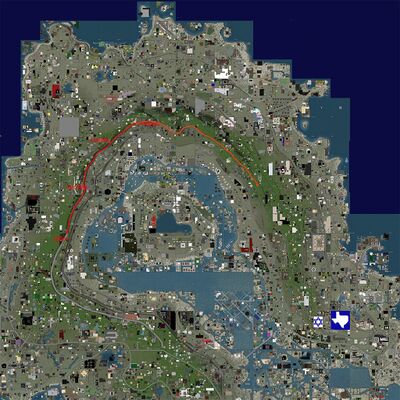 ---
And on other continents:
Route 7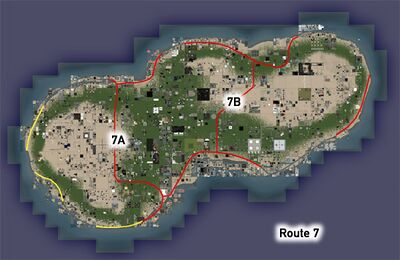 Route 8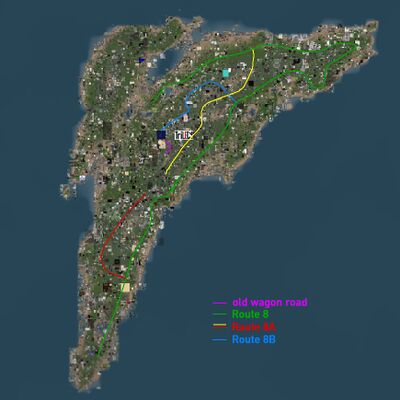 Routes 9 and 10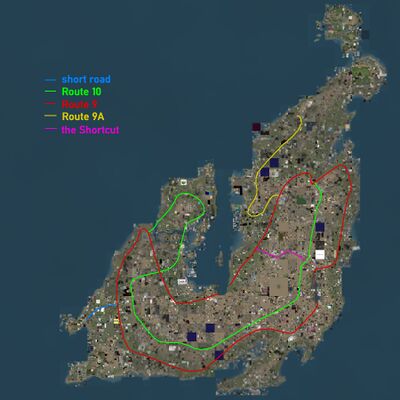 ---
Some new routes have come to light. Two routes are on the Corsica continent; the route provisionally labelled X is now being built, as the Circuit La Corse.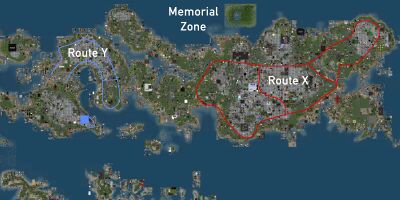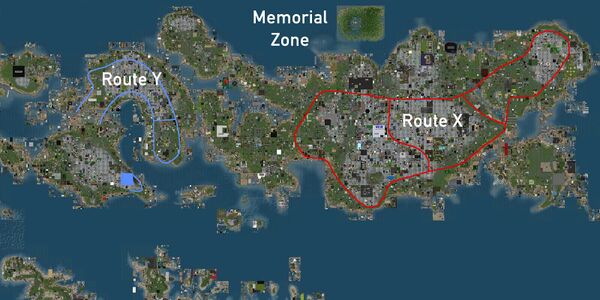 This route is on the Nautilus continent (near, but not the same land mass, as the city of the same name):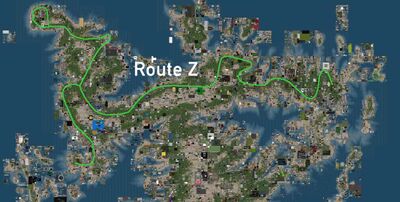 ---
External Links:
The following links are to maps updated regularly on behalf of the Protected Route Interest Group. All maps are open source and permission to edit and re-distribute is granted, on the condition that they are distributed free thereafter. The sources for these maps are the above maps, route parcel names, the LDPW blog, support tickets and information gathered from the LDPW open office meetings.

Sansara Map http://sansara.protected-routes.com/
Heterocera Atoll Map http://heterocera.protected-routes.com/
Jeogeot Map http://jeogeot.protected-routes.com/
Satori Map http://satori.protected-routes.com/ (amended Linden/Mole map)
Nautilus Map http://nautilus.protected-routes.com/
Corsica Map http://corsica.protected-routes.com/
Zindra Map http://zindra.protected-routes.com/
TSL Network Map http://tsl.protected-routes.com/
Snowlands Map http://snowlands.protected-routes.com/ (details the off-road routes around Snowlands on Sansara)

No further amendments were required for the Gaeta V map. The P.R.I.G. sends updated versions in-world when available, the above sub-domains are always current. Further information available at http://protected-routes.com/