User:Ann Congrejo
Jump to navigation
Jump to search
Ann Congrejo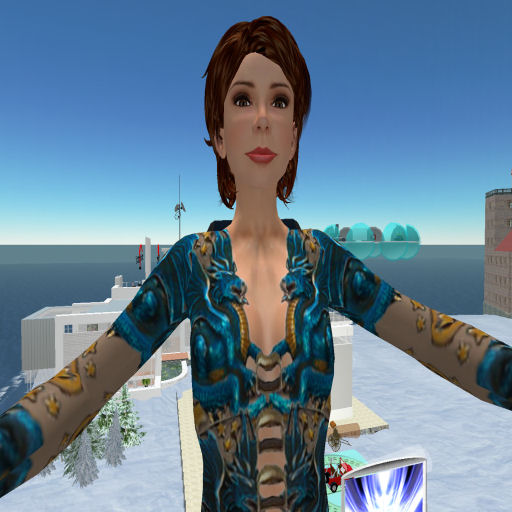 Ann Congrejo thats my Second Life name.
I've been in Second Life for more than a year now. First I started as a private person, because I was introduced to it. Then during my work at IBM, I had the opportunity to participate in certain events, education, and projects if I wanted to, and it became more and more visible to me with all the opportunities in SL.
I really want to be part of this. So the time I use on SL, and Virtual Worlds has increased both private and professional.

So my interest for SL has increased over the year, and now I am building, creating animations, scripting, participating in IBM projects among many things.

Mentor
I have since early this year worked as a mentor within Second Life. I do it at least once a week, and enjoy going there and help new avatars. The initial reason for me becomming a mentor was to be able to help collegues inside IBM, when they entered SL the first time, but now I'm also doing it because it is fun.


Intoman game
Together with Flemming Congrejo owner of the company Intoint A/S, I have created the game Intoman, which is a 3-D game, that has become unexpectedly popular.
We created the game because we wanted to do something in SL together, and we wanted to create something, that could be used by everybody, and were fun, and not the least something that we had not seen in SL.

We announced the game the 30th of dec. 2007, and we are now almost ready with the 2nd release which will contain 3 options:
1.Battle mode
2.Team mode
3.Single player mode (as now).

Come and visit, give your opinion, bring your friends, play the game and enjoy.

We look forward to see you.
If I'm not there, then Flemming is and sometimes both of us

Must warn you - some of our players are 'hooked' and do return several times a day. :-)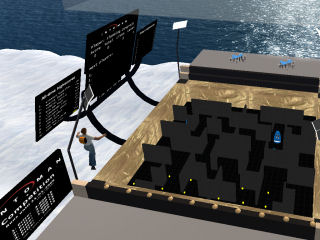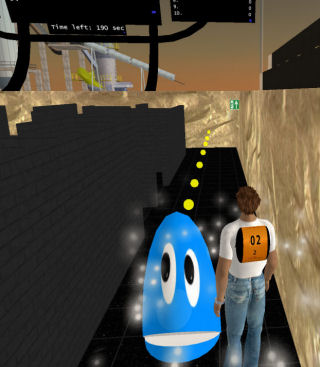 Second Life: [1]http://slurl.com/secondlife/Intoint/92/198/25