User:Ayelin Ethaniel
Jump to navigation
Jump to search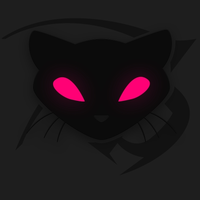 Creator and owner of ::Wild Pets:: Accessories (recently under maintenance), targeting anthropomorphic and human-type creatures. Products are specialized to pony and petplay, using RestrainedLife Viewer capabilities and many in-world capable BDSM features.
---
Biography
As Akira Dale, resident of Second Life Since 13th June 2006 then changed to alt in 28th July 2008. In days the creator is operating under name of Ayelin Ethaniel.
Account Information:

Resident
Payment Info Used
Certified Phoenix Support

Volunteer in many projects. Working as supporter, scripter, texturer, modeler and animator. Ayelin's works are usually based on interactivity and functionality.
Knowledge
  In-World activity


Scenographer

Lighting
Complete scene installation
Interactive environment

Builder

2D 3D Architect
Textures (Seamed, Seamless)

Scripter

Physics
Sensors

Listeners
Collisions
Detection

Common functions

Modeler

  Off-World activity


Costume designer and builder
Programmer

Know languages: C#, F#, PHP, Javascript, Mysql, Html, CSS

Artist

Sculptures
2D 3D Digital Arts

2D 3D Animations
3D Models
Texture Arts
Conceptual Arts

Custom Leatherworks

BDSM Accessories
Every-day and decor products

Electrical Engineer