User:Esbee Linden
Jump to navigation
Jump to search
About Me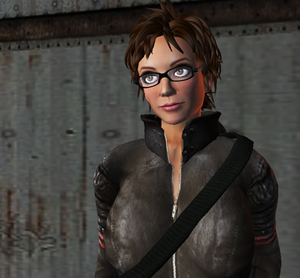 My Linden name comes from the phonetic pronunciation of my real life first and middle initial (S and B).
I joined Linden Lab in November 2008 as a Program Manager. In the fall of 2009, I moved over to Viewer Product Management. I'm now the Product/Business Lead for Project Snowstorm
I've been a Resident for a little over 4 years and when I'm inworld I spend most of my time building and scripting. My latest project inworld is to create 3D models of the character design illustration I do in my free time. (I'll post pictures when there's something worth showing!)
I'm also working on a scripted giant foosball table for my Linden meeting space inworld.
When I'm not working or building up a storm inworld, I enjoy cycling, hiking, character design, illustration, gaming, reading, cooking, and making/listening to music. In other words, I like to stay very busy.
Office Hours
Snowstorm Product Backlog & Idea Discussion Meeting! If you have ideas for Viewer improvements, usability enhancements, new features, or just have questions about our backlog, this is the meeting for you!
Wednesdays from 8:00am
 to 
9:00am PDT
Esbee Linden's Office

Esbee's office hours are canceled for today- November 3, 2010.
Transcripts