User:Honour McMillan
Jump to navigation
Jump to search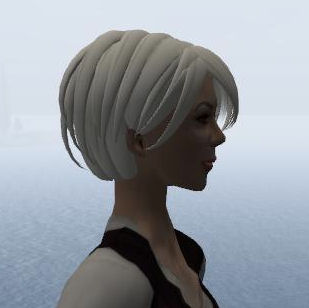 Biography
Honour McMillan (rezdate May 5, 2007) is the owner of Taylor Bay and the designer/creator of Aintree Gardens and both the Drama Dolls and Doll Cozies (the latter two with Cristopher Lefavre).
Honour (who can't draw or build in Real Life) has discovered the ability to both design and create in a Virtual World. She finds the endless learning curve in SL to be both challenging and compelling.
She is devoted to exploring the use of textures and the SL building tools to create both beauty and function. She does not script.
In addition to building her own works, Honour has found great satisfaction in helping and teaching others. She has provided tools, textures and landscaping services to both friends and strangers.
Honour is also passionate about working with others on community projects and prefers to run her business interests with community values (and a sense of humour) in mind. In addition, she spends much of her time researching and advancing the concept of Virtual Legacies (and has presented on the subject at an inworld conference).
Skills and Interests
Honour's building and texturing skills are advanced (although she won't claim expert status). She takes as many inworld classes as possible in areas such as photography and design to ensure continuous improvement and learning.
Honour is a huge fan and strong supporter of great builds and Live Music in Second Life. She enjoys sharing conversation and outings with her friends but doesn't like shopping in a virtual world any more than she does in Real Life.
Real Life
The keyboard operator behind Honour has a background in Management Consulting, teaching, organizational behaviour and languages (although her spelling needs a lot of work, her pronunciation isn't bad).
External links