User:Kamael Xevious
Jump to navigation
Jump to search
Derivation of Name
---
Kamael is a variant spelling of "Khamael" ("He who sees G-d")--the name of the archangel of Gevurah, the Sephiroth of Vengence in the Kabbalah. Although the Lineage II: The Chaotic Throne update shares his name, Kam predates this usage by several years. The name Xevious does, however, refer to the vertically scrolling shooter by Namco (manufactured and distributed in the USA by Atari)--such references being common with Second Life surnames among early adopters.

Business Activities
---
IX Exotica (owner/developer/operator), a resort for gay and bisexual male avatars on the New Pride continent in Second Life. (closed)
Batak Island Traders (owner/operator), an Architectural and Home Furnishings business now focusing on Community and Regional building and development. Limited availability--only take on projects during the summer months, with booking for Summer 2007 filled at present. Most recent Regional project is Provincetown sim.
Haz Pazaar (co-owner/operator): A Turkish Bath and Spa for Men (now defunct).

Current Projects
---
Kam has retired from SL business activities and now focuses on raising turtles and DJing for RadioRadio.

Charitable Activities
---
Second Pride Festival 2007 (Chair of the Steering Committee)

Second Life Activities
---
Second Life Mentor
Second Life Fourth Birthday Volunteer
Volunteer--SLCC 2007

Images from Building Portfolio
---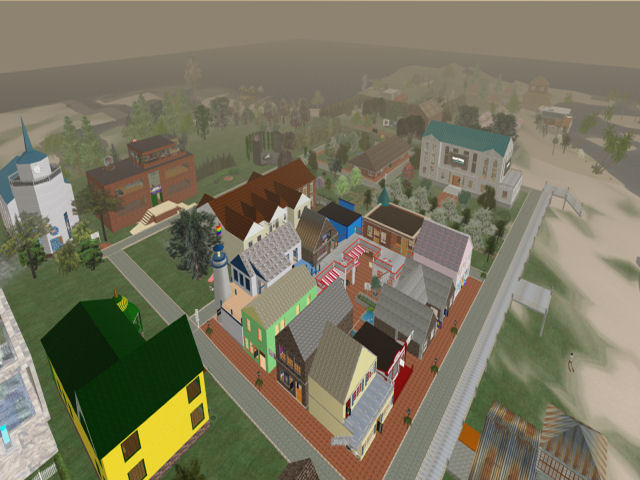 Links to Builds and Flickr Portfolio
---
All textures used in my builds for Batak Island Traders are original and derived from photos in the public domain. All textures used in the Provincetown and IX Exotica builds are original and derived from photos in the public domain or licensed by the creator for the build. All scripts and animations were created especially for Batak Island Traders or Kamael Xevious with full license for resell as part of a build, or are scripts in the public domain.

References
---
The following references relate only to my building activities in Second Life and no other. For references relating to other activities, please contact me via in-world IM. Thanks!
Misty Rhodes
Madame Maracas
Krysis Gall
Syanin Xevious