User:Radioactive Rosca
Jump to navigation
Jump to search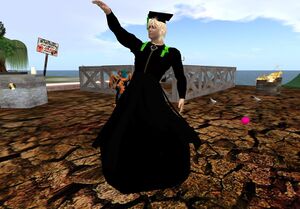 About me
Hi all. My real name is Rui Costa and I am from Portugal.
I am 51 years old in RL and almost 2 years in SL, Mentor since Feb. 2008. Also Mentor Linguist and former Mentor Buddy.
My projects now are:
Making a skydiving land at SLVI-S (http://slurl.com/secondlife/SL%20Volunteer%20Island%20S/171/14/22), thanks to the 2 Lottery Results June and December 2008.
Helping the Portuguese Language spoken Mentors to make the contribution for the Second Life 5th Birthday.
Getting L$ without a Credit Card, camping here and there...
My OpenSim link: http://ct1aic.dyndns.org:9000
Also with 6 SIM's @ OSGRID
Portuguese Mentor Group
We got a few Portuguese speakers on the mentor group, so, we decided to create a no-official group. We have over 30 Portuguese speakers on that, and the Second Life Portuguese Mentor Group is growing fast.
So, if you want an invite, just send User:Ludinha Kamachi or me, an IM...
Thanks for reading this page.
Rui
Very Sad News
My SL best friend, Ludinha Kamachi, died last 27 May 2010.