User:Rails Bailey
Jump to navigation
Jump to search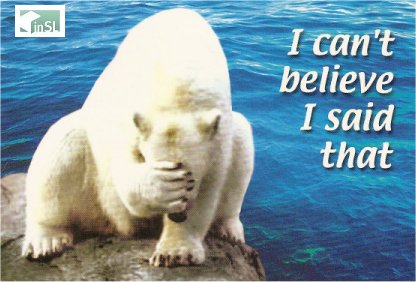 Introduction
I come from the land down under. Australian and proud of it.
Favourite Song --->[1]
2010 Mission
To get Mental Mentors in RHN, at any cost. Like me or hate me, I dont particularly care.
AM ON A MISSION FROM GOD
DONT STOP IN FRONT OF ME - YOU WILL GET RUN OVER
About Me
I specialise in:
Learning in my mind has no boundaries, it doesnt matter if a resident has chosen a good path or a bad path, there is always hope that things can be turned around.
Personal preference
Like being thrown in the deep end, prefer field work.
Personal philosophies
Protect your mates,
There are no problems - only solutions, miracles take longer.
Sacrifice one to save the many.
Mentor Positions I Held
Ex SL Mentor forceably Retired by Linden Lab
Moving Forwards
Due to being forceably retired by Linden Lab on the 10th December 2009, the Owners of Mental Mentors, of which I am one, decided that we would take the group down the Resident Help Network (RHN) path.
So rather than sitting around doing nothing we are still going to be out on the grid helping new and existing residents that require or ask for the services of dedicated Professional Mentors.
In addition to this we have created a training division of Mental Mentors, called the Mental Mentors Training Division. This group will become the training area for any SecondLife residents that wish to become MM Mentor Volunteers.
To be considered for training as a MM Mentor Volunteer, residents must have been in SecondLife a minimum of 6 months and be of good standing within the community.
Applications should be sent via notecard to Jezzie McCellan who is the Owner of the group.
---
Other Wiki Pages
redirect Mental Mentors