User:Shinya Tandino
Jump to navigation
Jump to search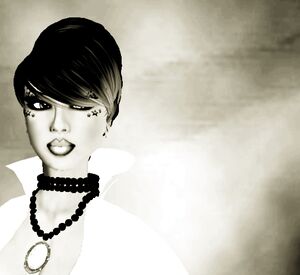 About Me
I am in Second Life since April 7th 2006, I like to explore, help other residents, learn new things everyday and do new things. I am a Second Life Mentor, Second Life Mentor Linguist and now learning a little bit how to do do my wiki page!!! so please sorry if is not pretty yet!! but I am working on it!!!
I love music and Dj in SL, I know the very basic of building and texture creation.. I like more the second one hehe...
I speak english and spanish so if you need help in any of those languages feel free to contact me!!
Contact Info
Roles
Second Life Mentor
SL Mentor Linguist
Gridnaut
Skills
Land & Estate
Events
Business
Conflic Resolution
Translations
Dj
My Country Venezuela
I am very proud of be Venezuelan!! I don't live there anymore because I found love and move with him to another country and btw I found him in SL but I want to take the chance to show to all of you how beautiful it is my country.. is not perfect!! but we have all in one country, snow, beach, jungle, desert and much more!!!
<videoflash>WUav47P6GBs</videoflash>