User:Slatan Dryke
Jump to navigation
Jump to search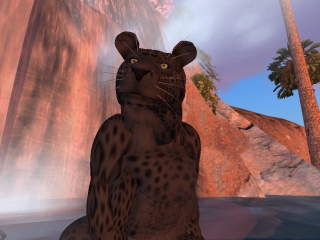 Greetings.. My name is Slatan Dryke and I am born on May 22nd 2007, and from the first day of my Second Life I have explored this amazing Metavers just like the World in my Real Life !!! I am very open minded always ready to get new experiences and friends, more than ever quick to free my fantasy and creativity ! I have joined to the Second Life Volunteers Program, now called RHN (Resident Help Network). My mission is to help the new residents and the veterans to improve Second Life and all its citizens. Be Curious Be Eager... !!!
 LIVE LEARN SHARE !!!

"If you want to build a ship, don't drum up the men to gather wood, divide the work and give orders. Instead, teach them to yearn for the vast and endless sea." Antoine de Saint-Exupéry
Technical Experience
Languages: HTML
Platforms: Windows xp
Speaking Languages
Italian native language
English fluent
Spanish basic
Second Life Experience
Owner of Domus Lymphae
Charity Events promoter and supporter, SL Sculptor.
White Tigers Co-Owner, Trainer Mentor, Supervisor.
Former Second Life Buddy Mentor, Second Life Apprentice Buddy, Second Life Mentor Q/A.
Former Second Life Mentor Linguist, Second Life Mentor Greeter.
Second Life Italian Speaking Mentor.
Mental Mentor, Second Ability Mentor, Community and Viewer Translator, Burning Life Linguist.
WHITE TIGERS HELP ISLAND * https://wiki.secondlife.com/wiki/White_Tiger_Mentors
VIRTUAL ABILITY ISLAND * http://slurl.com/secondlife/Virtual%20Ability/128/128/2 Home of the Virtual Ability, Alliance Library System orientation, training and information facilities for people with disabilities and chronic illness. // http://wiki.secondlife.com/wiki/SecondAbility_Mentors
Virtual Ability: winner of Linden Prize 2009 http://lindenlab.com/pressroom/releases/30_04_09
Make of this space your space of helping and sharing, for an always better SL for everyones! *
Special Thank's and Reference
With huge gratitude to Usil Bailey, for the blessed patience, the time and the big effort... The source of my knowledge !!!