User:Susan Snookums
Jump to navigation
Jump to search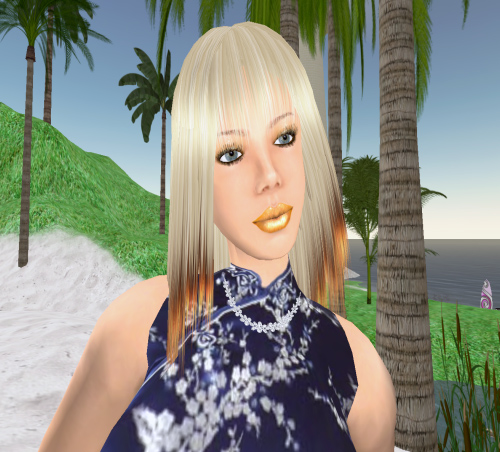 ---
My Profile
I have been using Second Life for over two years. Second Life is definitely my second home. I love it and I love the people and the variety of life on it. I am a Second Life Mentor, a Second Life Mentor Buddy, a Second Life Coach and most recently have become an Apprentice Buddy, allowing new apprentices to shadow me.
I love working with people, teaching and showing members new things. I am constantly learning myself. I am keen to pass on my knowledge and all the new stuff I learn daily.
Why I Volunteer
Like lots of people who visit here for the first time, I began life as an exotic dancer in a sex club. I met some of my best friends there, some of who I still keep in touch with. It was there I learned how to use Second Life, how to dress and alter my avatar, as well as a host of other things I prefer not to mention now!! (I still blush!).
Without the help and support of others, Second Life can be a lonely and miserable place. It can be bewildering and I am sure that without help many new visitors give up after only a few hours or even minutes. Its hard to teach yourself. Even now I learn new things every day. Second Life changes regularly and keeps me constantly busy. I still need help. The difference now is that I know where to find it. New members arrive alone. My aim is to meet and greet them. Let them know I am available, but let them fumble around if they want, but be handy when they shout. I have lots of items that I can give that will make their new birth more pleasurable. I can help with looks and using the keyboard. A little knowledge is a fantastic thing. When a new person begins their second life they are all equiped free of charge with everything they need to make and create. They can build a business, or just relax in a new fantasy. They can become a man or a woman, a dog, dragon or werewolf!! Anything is possible. They may become the new Anshe Chung!! Everyone begins equal.....
Skills and Experience
In my real life job, I supervise and support a large group of volunteers for the charity I work for. I am also available in Second Life to do the same thing. I am available as mentor, buddy, tutor and confident. Do not hesitate to shout if I can help you. As I know in my own life, a problem shared is a great relief!! Nothing is so bad that it cannot be solved, it mostly just needs talking and thought. Unless you are going to harm yourself or anyone else, or are planning to destroy the grid, everything is 100% confidential.
I have moved from dancing and stripping, to modelling and catwalk. I enjoy the finer things of the grid now. I enjoy sailing, sky diving, scuba diving, golf, horse riding etc etc.... My aim is to introduce Second Life in all its fullness to anyone who is interested. I have learned to build, although far from an expert I could knock up a nice house! I am learning to make clothes, program scripts and scuplties.
I am far from being an expert at anything, however I have learned by mistakes most of the time and can save a newcomer a lot of frustration by guiding them away from my follies. I may not be an expert in any field, however I know lots of people who are so can signpost those seeking the best help. (I am working now on training Lindens and knocking them into shape...... They walk around like they own the place!)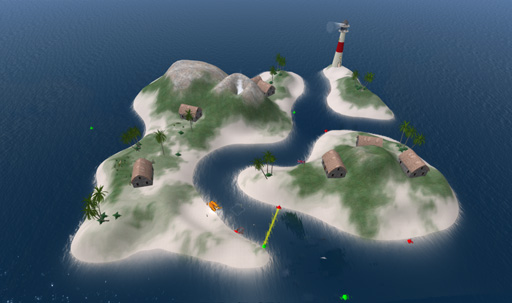 Tip Of The Year
Someone asked me today what my favourite Second Life tool would be. I had to stop and think. Was it my 'Skidz Primz' building tools? My 'Skylab' Builders Platform ? or a host of other stuff I have bought or been given which makes my Second Life experience easier or better. It was a close call, however I had to decide on my 'Mystitool HUD' by Mystical Cookie. This fantastic Second Life aid, enables you to see all the av's within a set radius upto 96 mtrs around. I can scan a full sim to see who is there, plus a whole list of things too long to write here, but which includes a sky platform, table and chairs (which will seat as many as care to sit around rezzing a new chair every time. Sooo Cooool!!!)..... The best thing about this tool is that it is totally free to all Mentors. Mystical has kindly agreed to allow every mentor who goes to his store pick one up for free!!! Yes totally no cost! Just goto http://slurl.com/secondlife/avendale/210/249/21/Mystical_Cookie_Designs wear your mentor tag and its yours. A fantastic tool from a fantastically generous writer at no cost!!! A must for every mentor get one today....

What You Can Expect From Me
If I can help I will. I am not ALWAYS available so please do not take offence if I sidestep your request. I will not ignore it, but may sometimes ask you to wait or suggest someone else. It will be nothing personal. (I will always answer emergencies if I can!)










Best Regards and happy Second Life
Susan xxx
---
Contact
Email: amanda1983uk@googlemail.com
Visit Me At
Ask a Question or Leave a Comment
Feel free to ask me questions or leave (nice) comments on my talk page. I'll post an answer as soon as I am able.
---