User:Talirion Loon
Jump to navigation
Jump to search
Profile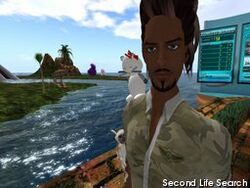 Born:
2007-02-02
About:
Its me, not more not less!
Achievements:
game creator (arcade/skill)
scripter, builder, creator
Became a Second Life Mentor
love to help and full fill dreams
Welcome
This is my small page and i will try to fill it with some helpfull things as soon as i will find more time for it!
---
Rules
Contact me if you need to know something or if you think i will be able to help you! If you need some scripting help for example i would like to help you to create what you want! But please understand if i wont create the whole idea for you, i also work here and be sure i will try to give you the hints you need!
---
HowTo?
Feel free to contact me inworld i would love to help with any kind of problem... you like to see what i do inside sl? look here TLS-Talirion Loon Scripting
---