User:TriloByte Zanzibar
Jump to navigation
Jump to search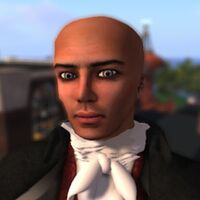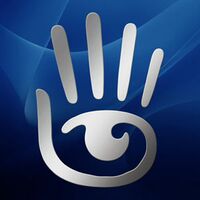 Owns and operates BlakOpal Designs with his partner, blakOpal Galicia. Multimedia artist, designer, and man of science. Time in-world is spent working on clothing designs and tending the shoppe, playing with prims, taking pictures or shooting video, helping folks learn about Second Life, testing things, attending meetings, or just plain socializing.
Contact
Can be reached via email at trilobyte@me.com. Despite best efforts and frequent logins, IM's can get capped. Email or notecard is preferred. Also available on Facebook, SoundCloud, and Twitter. Can frequently be found in-world in the Macintosh Users Group.
You can find BlakOpal Designs in-world, on the web, on the SL Marketplace, on Facebook, on YouTube, and on Twitter.
Tips and tricks for using and optimizing SL, as well as other relevant articles can be found here.
Tutorial/demo videos and other SL machinima creations can be found on the BlakOpal Designs YouTube channel
In The Real World
Originally from the midwestern US, spent many years on the east coast, and currently lives in San Francisco, California. Has been involved in the development and testing of software and operating systems for more than 20 years, and occasionally dabbles in system design. Additional experience in entertainment and tech industry marketing management and logistics. Started DJ'ing in 1983 (on a dare), and has been involved in the music and art scene ever since. Began attending the Burning Man arts festival in 2004. Occasional builder of ridiculous things. Helped produce underground and permitted events ranging from warehouses and club to festivals and parades. Currently retired from event production and playing out, but music can be heard streaming in SL or on SoundCloud.