Breedables Guide For Second Life
Jump to navigation
Jump to search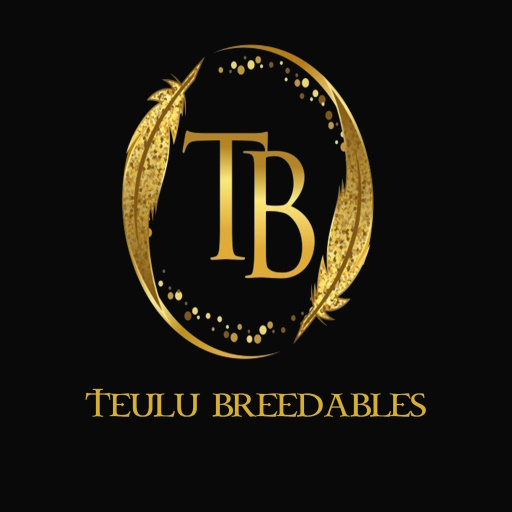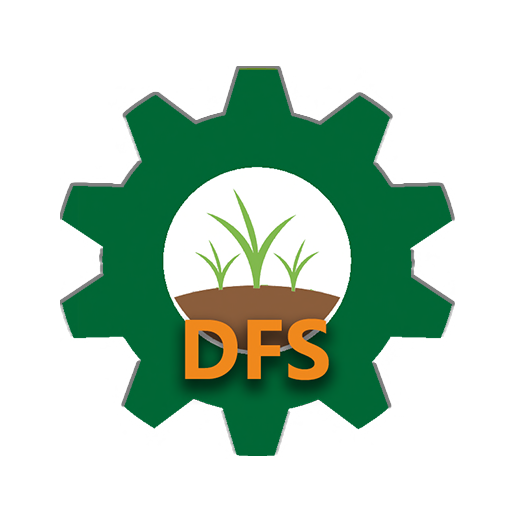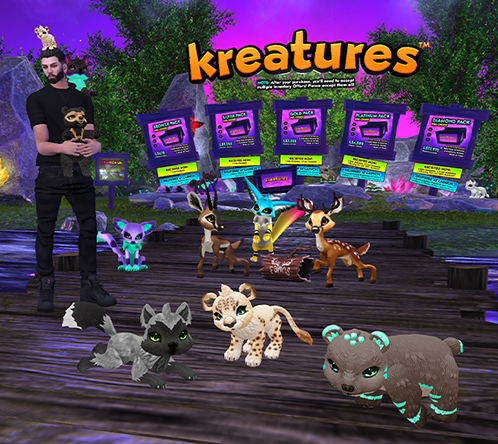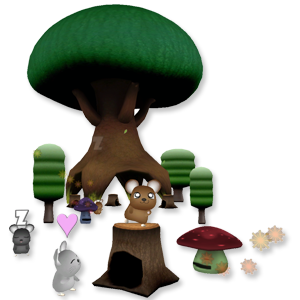 Breedable Animals Guide For Second Life
One of the most popular pastimes in Second Life is the caring for, feeding and breeding of virtual animals in Second Life. Over the years these animals have developed and a whole community of breeders and traders has emerged. Some players become so good at breeding animals that they are able to earn linden dollar profits from the buying and selling of them.
Breedables List
ADS Company
Snuffles
Most aptly described as squirrel type creatures, Snuffles are a breedable animal in Second Life with a thriving secondary market for the breeding and trading of Snuffle Burrows.
Shubbies
Shubbies are a breedable pet that act as companions in the Fish Hunt
AEON PETS
offer a variety of breedable pets for all ages. Happy Hamster, Happy Elephants, Exotics, E-Cats, Silly Ghost, Amazing Spiders, Patchworx, Crazy Eggs, Silly Mice, Pengi, and much more.
Visit the AEON Pets Mainstore
Amaretto Breedables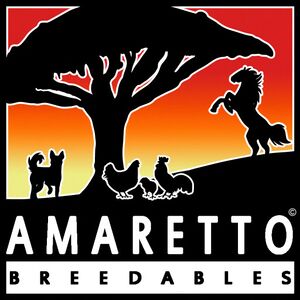 Amaretto Horses
Amaretto Ranch Breedables released Amaretto Breedable Horses in Second Life in September of 2010 and very quickly became a leader in the breedables industry. Amaretto Breedable Horses are an interactive breedable that you can pet, ride, race and breed based on genetics. Amaretto Breedable Horses have a large secondary market for breeding, studding, racing, selling, trading and much more. The Amaretto Horses Main Store is located here
Amaretto K-9s
Amaretto Ranch Breedables released its 2nd breedable, Amaretto Breedable K-9s in Second Life in August of 2011. Amaretto Breedable K-9s are an interactive breedable that you can walk, play with and breed based on genetics. Amaretto Breedable K-9s also have a secondary market for breeding, studding, selling and trading. The Amaretto K-9s Main Store is located here.
Amaretto Barnyard Birds
Amaretto Ranch Breedables released its 3rd breedable, Amaretto Barnyard Birds in Second Life in May of 2012. Amaretto Barnyard Birds are an interactive breedable that you can hold and breed based on genetics. Amaretto Barnyard Birds have a secondary market for breeding, studding, selling and trading. The Amaretto Barnyard Bird Store is located here. Amaretto Ranch Breedables Barnyard Bird Main Store Amaretto Ranch Breedables Main Website
BattleBeast Breedables
BattleBeast Dragons
BattleBeast Breedables Dragons were released in Spring of 2012, as the first breedable in Second Life where battle (aka combat) can affect the dragons' genetic offspring. BattleBeast Breedables dragons have enjoyed a wide following in Second Life with people who like to breed, collect, fly, ride, and Role-Play (RP) with them.
BattleBeast Kitsune
BattleBeast Breedables Kitsune are a new project from BattleBeast Breedables, which was released in Spring of 2017, bringing the mythical and magical Japanese fox ("kitsune") to Second Life. In their many-tailed forms, and steeped in mythos, lore and legend, the Kitsune can be your guides in Questing to earn Wisdom and other rewards throughout SL.
BioBreeds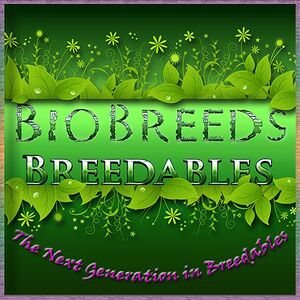 BioBreeds Dogs
BioBreeds Dogs are realistically created breedable dogs in Second Life. BioBreeds launched in February of 2011 and prides itself on being a leader in innovation in the breedable community. The dogs respond to commands, breed, hunt and interact with BioBreeds horses. The Biobreeds genetic system mirrors real life. BioBreeds also provides a system for the owners to create unique attachments. BioBreeds users have built a strong secondary market, selling not only their dogs with unique traits, but also attachments, snacks, pets and other dog related items. You can view the existing traits on the website: [8]
BioBreeds Pal Ponies
BioBreeds Ponies were released in November of 2011. BioBreeds Ponies are a realistic looking ridable pony that follows commands, breeds and interacts with its owners and BioBreeds Dogs. Like the BioBreeds Dogs, an owner can create their own unique attachments. Its genetic system, and the rare traits that it produces, has spawned a strong secondary market for its breeders. You can view the existing traits on the website: [9]
BioBreeds Exotics
BioBreeds Exotics introduced fantasy into the BioBreeds line of breedables. The ridable Exotics follow commands, breed, interact with their owners and also with Biobreeds Dogs. Like the BioBreeds Dogs, an owner can create their own unique attachments. Using the same genetic system as the BioBreeds Ponies, an owner can choose to crossbreed the Exotics with BioBreeds Ponies, infusing the Ponies traits into the genetic system of the Exotics, and vice versa. You can view the existing traits on the website: [10]
BioBreeds Wild Ones
BioBreeds continued its expansion of available types of animals in February 2014 releasing "Wild Ones." The Wild Ones are realistic versions of a wolf, fox, coyote and tiger. Like the BioBreeds Dogs, an owner can create their own unique attachments. The Wild Ones also have unique and applicable animations, poses and user commands. As with other BioBreeds products, they can be bred for specific traits. You can view the existing known traits here: [11]
Buildables (Robots)
BuildablesThose of you that have taken part in the old form of breedables, will LOVE what the Buildables system is capable of! This is the ONLY system on SL that has the ability to "breed"(build) DIFFERENT styles of "Buildables" (bots) with over 50 types of bots and too many variants to count! At the time of this posting there are almost 600 kinds of bots! And with the HIGH QUALITY designs and amazing textures that make the bots come to life, there is a bot for ANY genre!
Another very attractive point is their AFFORDABILITY. This is one of the most affordable breedable to maintain. Unlike other breedables that require food to keep them alive, if you get the unlimited power and unlimited oil (1000L each, so 2000L investment) that's all you need to fuel/"feed" your bots. A small investment that fuels/feeds your all your bots. You can have 1 or a million bots and if you get the unlimited power and oil it will feed/fuel all your bots FOREVER. After that the only other expenses you will incur are the building pods (the mega pod is 499L for up to 25 builds) for the bots to build new bots and crates (25 crates for 100L) to crate up rezzed bots.
Official Buildables Vendor here.
Digital Farming System (DFS)
[12] Digital Farm System (DFS) is an amazing new farming simulation system on Second Life (SL), which allows player experience the depths of farming life by planning their farming goals, breeding different types of farm animals, and grow their own crops, plants and trees. The DFS community uses the system in various ways to further enhance their (SL) experiences.
We have many DFS users conduct trades with other farmers and users in well establish marketplaces and roles playing structures. This creates in world commerce to further supports the role-playing experience and their individual or group goals for DFS. In addition, many DFS user enjoy the relaxing lifestyle of farming life and "getting back to nature". DFS creators have made every effort to ensure the system can be used in any role plays system and period, from Mayan farmers to post-apocalyptic earth!
The DFS system is intended to be family-friendly and safe for the whole family to enjoy. Therefore, DFS has resizable equipment to fit avatars at any sizes. In addition, several of the equipment is sold in regular and tiny size, which is intended for ToddleeDoos, but often use by others to accommodate smaller space or multiple equipment needs.
We are constantly developing new items for the system or changing on the older products to make it a better and more fun experience for all. DFS works hard to ensure timely updates and fix system issues quickly to guarantee everything runs smoothly.
We are proud to announce, October 3rd 2017 was the first birthday of DFS. Join the fun, and hopefully celebrate many success for years with us, as we develop new and exciting ways to enhance your SL experience.
Please be aware: your avatar must be at least 30 days old to use the Digital Farm System and to visit the DFS Main store.
Visit the http://maps.secondlife.com/secondlife/DFS/126/149/24 Official Digital Farming System (DFS) Sim].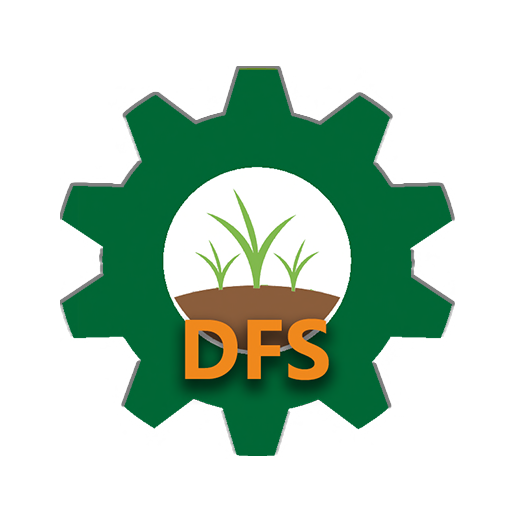 EVO Breeding Co
EVO Portal Come check EVO Breeding CO at our mainstore SIM Remood United - http://maps.secondlife.com/secondlife/REMOOD%20UNITED/92/226/25
GOFishin
Fishing system, with contests and different rarities of fishes and other prizes. You can also win breedable fishes.
GoFishin Breedables
Some of the fishes you catch on GoFishin game, can be bred to get other fishes.
Fairies
Fairies are one of our most know pet, they have pretty buildings, they fly and feed, give prizes, and lay eggs to give you new faes. At the moment we have around 500 different faes, and we are in a constant production of new ones.
Arborea
Arborea is for all the botanics of second life. You drop the seed on the vase, you water them and wait for them to bloom and polynise each other.
Shoals
Shoals came as an addition to the "sea" department of pets. They have their own clam lab which you can have in your living room filled with water, or you can empty it and have it on the water. They grow and reproduce, but sometimes they are closed and you will need to play, and open them in order to get prizes.
Hammies
Hammies are cute little rodents, they were updated to a mesh shape, and rescripted recently (April 2016) they hop around their stump, eating their petmix. There's different colour coats, ears, eyes and tails.
Yukas
Yukas are our most recent project, they are not yet out, but will be pretty soon. Yukas are little mamoths which you'll have the opurtunity to unfroze and care for. They will be super fun. Keep tuned.
Fawns
Fawns Breedables feature dueling, racing, hand-painted unique coats and so much more. You can walk around with your Fawns, hold them in your arms, at your side, etc.
Online market for Fawns: Fawns Market.
Visit the Fawns Official SLURL.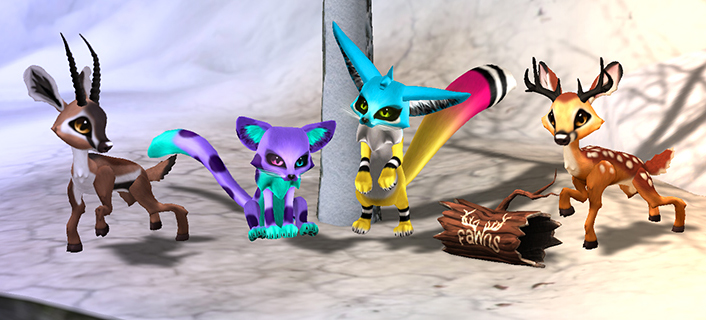 Fennux
The Fennux are breedable pets that feature dueling, crafting of adapted Fennux with rare coats, community events and more. You can walk your Fennux, wear them on your shoulder, carry them around, feed them, breed them, and even duel your friends (or enemies). Come see The Fennux in-world by visiting the main sim location today!
Online market for Fennux: Fennux Market.
Visit the Fennux Official SLURL.
KittyCatS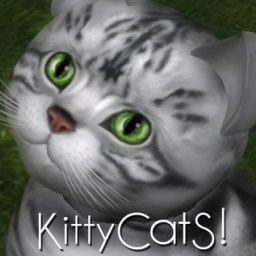 KittyCatS are highly interactive cats that can be petted, cuddled and held. Owners and non-owners alike can interact with the adorable cats. KittyCatS are the first to take breeding OUTSIDE of SL with their KittyCatS Cattery. The Cattery is is a section of their website thus making breeding available to internet browsing devices, such as iPads.
KittyCatS won the Avi Choice Award 2012 for Favorite Breedable in Second Life.
Krafties
Krafties are fantasy based creatures with an interesting backstory. They are the center of a free, in depth MMORPG type game in which the players can battle creatures and other players, catch new creatures and then combine them with many varieties of elemental souls, craft and enchant powerful items, and much much more. There are many species of creatures to choose from, all with different strengths and weaknesses. Visit the Krafties Island to start the journey for free.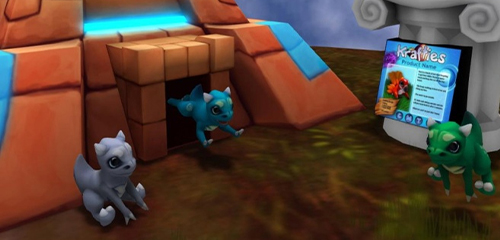 Kreatures
Kreatures is a breedable pet game that just recently stopped taking pre-orders and are expected to enter a short beta very soon. The creators of this also produced The Fennux and Fawns. Kreatures feature bear cubs, lion cubs and wolf pups. The different species can be crossbred so you can pass, for example, a tiger striped coat from a lion onto a bear or a wolf. Kreatures will require food to breed, just like The Fennux. Kreatures will also have an advanced 3 vs. 3 turn-based battle system, allowing you to compete with your friends. Kreatures can be attached to various attachment points to enable holdable pets, running pets, rideable pets and more!
Visit the Official Kreatures Sim.
Meeroos
Meeroos are a fantasy animal somewhat resembling a meerkat, with an elaborate backstory of their mythological origins. The first chapter of the story introduced the ground-based diurnal Meeroos, the second chapter introduces nocturnal Meeroos who emerged from caverns.
Mossms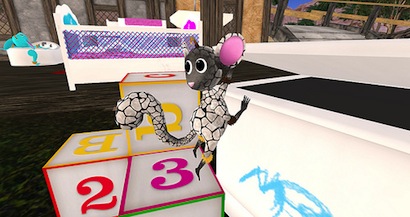 Mossms are fun and zany space creatures that have come to our world to gather certain resources that appear to be in short supply or no longer exist in their space communities.
In order to mate, Mossms must return to space. Of course, space travel and the courting ritual both require resources. In other words, your Mossms will need to work for a living into a security safe!
Mossms are incredibly interactive. Mossms know when an avatar is near and will respond to the avatar's presence. In addition, Mossms interact with other Mossms as well as their surroundings.
Mossms have a complex DNA system. Each newly born Mossm possesses genetics from its earliest ancestors. In addition, space exploration can cause genetic anomalies. The end result is an extensive array of possible breeds just waiting to be discovered.
Mossms are new to SL, arriving on scene in mid 2013 and are the first breedable to make use of several new SL technologies including: mesh, static pathfinding, keyframe movement and ray cast.
oYo Breedables
oYo started in 2014 to bring their breedables to SL from InWorldz.
Main shop: http://maps.secondlife.com/secondlife/Majestic%20Paradise/154/129/23 Web Page: http://oyobreedables.org/
They are offerering 3 types of breeds at the moment:
Dodos
The dodos were the first breed oYo offered. You can attach them for riding if they are grown up or sit on them.
Fuzzy Buzzies
These little pets look like a mix of gremlins and teddy bears. They are sweet and love to play and eat sweets. A set of toys is available for them to play and collect happiness poynts to get more toys.
Pigs
Pigs complete the list of breeds. Female pigs send out a free food after 30 days.
Ozimals
Bunnies
Ozimals' flagship Bunny product was officially released on Jan 9 2010. The product was the first successful breedable product to rely upon real genetic principles as part of its gameplay.
Pufflings
Pufflings are small stylized birds which can be raised and bred for rare traits using similar genetic breeding principles as the other Ozimals product, bunnies.
Papillon Breedables
Papillons are a collection of breedable butterflies, dragonflies, fireflies and plants. All the various insects and plants interact, along with accessories, to create an interdependent ecosystem. There is also an optional Adventure Game that can be played with the flutters.
Pet Peddlers
Pet Peddlers was released in Dec. 2010 as the first shape changing breedable . All of Pet Peddles fish and seahorses (released Spring 2013) look like the real life version of that species. Pet Peddlers uses a unique predator system that allows you to load a food bowl and feed your predators with unwanted or breed out fish and seahorses. At present there are over 150 current fish breeds and 26 current seahorses. Pet Peddlers also has fishing game in beta now that will be released in the near future.
Stray Cats
Stray Cats are breedable cats in Second Life.
Teulu Breedables
[13] is the first Animesh Breedable on second life grid. We first released Furbs in March 2020 followed by Teulu Horses in November 2022 then our latest Teulu Dogs in April 2023. Teulu Breedables can be attached to avatar center to be worn on avatar as a pets or to ride them!
Visit the Official Teulu Breedables Sim.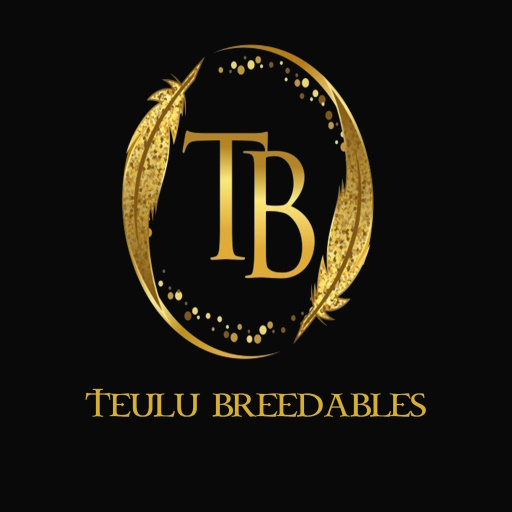 Unique Breedables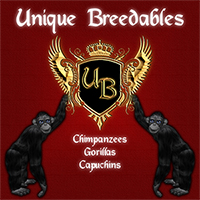 Unique Breedables is a company dedicated to creating breedables that are fun and unique, with a fresh approach to how breeding in Second Life works. They listen to their customers and staff and welcome input on how they can improve the overall experience of breeding animals. Their goal is to innovate and improve upon the breeding and the community in order to foster a more enjoyable environment for anyone to join. So if you are a breeding pro, or a new breeder just looking to get into the game, they have what you need.
External Articles & Sites
Lawsuits between Ozimals and Amaretto have been in progress since 2010. Wikipedia has an article on Amaretto Ranch Breedables, LLC v. Ozimals, Inc.