Gay Archipelago
Jump to navigation
Jump to search
---
---
Mission Statement
(approved October 16, 2010)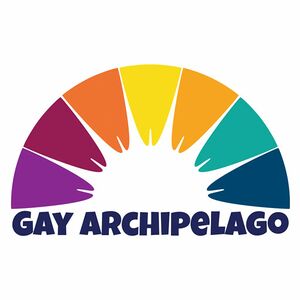 The purpose of the Gay Archipelago is to provide a wide region managed by its Estate owners where like minded individuals can live in harmony and community and where they can shop and find services, parties and destinations geared to their lifestyle. It helps owners and residents of Sims to promote their businesses and events. It coordinates region-wide activities and events, promoting them to all of SL. It works to provide an orderly expansion of the region. It acts as one of the spokespersons for all LGBT residents in Second Life. It provides a center for information not only for the Gay Archipelago itself but for all LGBT residents of SL. Through the Gay Archipelago LGBT Pride Sim, it aspires to be the first stop for LGBT people entering Second Life - a place of welcome, orientation, community and help.
Introduction
---
The Gay Archipelago is an international region of Second Life consisting of 148 sims today which share traffic, conduct archipelago-wide events, and welcome LGBT newcomers to Second Life. The Gay Archipelago (GA) includes a variety of content, including business, shopping, entertainment, role playing, and services for the gay Second Life community. Linden Labs recently gave the Gay Archipelago its own region allowing it to expand and remain focused on and for the LGBT community.
The Gay Archipelago was founded by Fabrice Snook who consider it as a collective achievement today, as a place to meet, welcome and help LGBT people as well as to support the talents of its owners, residents and merchants. Currently there are 46 Estate Owners in the Gay Archipelago.
To know more about the GA
---
GA Public Group on Facebook : Gay Archipelago Facebook group