Message of the Day
Jump to navigation
Jump to search
A Message of the Day (MOTD) is the blurb that's shown to everyone while logging into Second Life. It can be a quicktip, emergency announcement, or even a useful/fun Second Life link. Like this: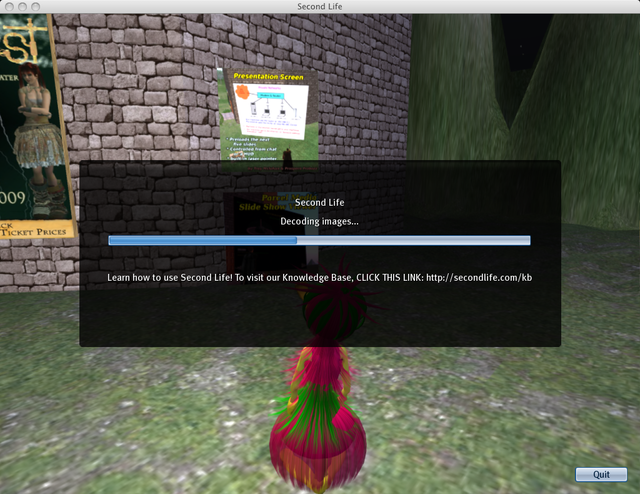 It's certainly a message, but isn't necessarily per day
You can click links in the MOTD
Customer Lifecycle Management takes care of the MOTD
There used to be a Help menu item to show the MOTD
There's a wiki page which archives the MOTDs! (You're right here!)
New MOTDs
New MOTD messages are listed atop the pile for each month.
2010-06-xx
2010-05-xx
2010-04-xx
2010-03-xx
2010-02-xx
2010-01-xx
2009-12-xx
2009-11-xx
2009-10-xx
2009-09-xx
2009-08-xx
2009-07-xx
2009-06-xx
2009-05-xx
2009-04-xx
2009-03-xx
2009-02-xx
Various newer ones.
2009-02-10
Fresh batch updated by Torley.
Promo links
Quicktips
TSL MOTDS
Archive of TSL MOTDs.
2008
Oldest
Related resources