Swiss Tutorial
Jump to navigation
Jump to search
Swiss Tutorial is the Community Gateway for new Residents in Second Life, dedicated for the Swiss German and German speaking community of Switzerland, located on the Swiss Projects sim in Second Life.
Welcome!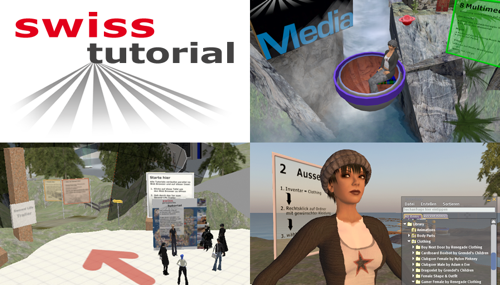 Learn everything about Second Life in a wonderful, Swissness landscape. Walk through the Second Life Trailer to find out what you can do in Second Life. Enjoy the comprehensive, interactive Swiss Projects Tutorial, covering 20 stations. Read all about Second Life on the web, and practice exercises right away on the tutorial sim.
The tutorial is in German.
Related Links
Related Groupes
Swiss Projects Tutorial Group for the welcome area, tutorials, sandbox and Kalliope house