User:Porto Proto
Jump to navigation
Jump to search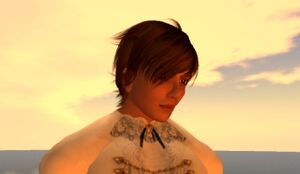 Porto Proto was born in September 20th, 2007, becoming a SL Mentor in May 18th, 2008.
Mentor Linguist and Scribe Activities
If you need help concerning the edition of the wiki, check the page Help:Contents. This user made a portuguese translation of that page. Feel free to contact him about that subject.
You can use Portuguese Mentor Wiki Sandbox here.
Previous activities
What has he been up in-world? Between September and October 2007, he was a freelancer DJ, playing in several portuguese and french clubs. Then, from October to February 2008 he was the owner of PRT SL, a company that occupied almost an entire island, dedicated to rental estate, top fashion designer mega-stores and events organization (art exhibitions, DJ sets, live concerts, fashion shows, rezz days and wedding parties), being one of the TOP 5 most visited portuguese lands. Then, he retired from those activities.
Group Management
Present
Past
Porto Fashion Week Casting
RL Data
Desktop:

Operating System: Windows Vista Ultimate
Computer processor: Intel Core 2 Quad CPU @ 2.40 GHz - 32 bits
Computer memory: 3582 MB
Graphics Card: NVIDIA GeForce 8800 Ultra
Screen resolution: 1440x900 pixels
Internet connection: Cable 24 Mb
External Links
Contact
This is a Second Life Wiki user page.
This is not an encyclopedia article. If you find this page on any site other than Second Life Wiki you are viewing a mirror site. Be aware that the page may be outdated and that the user to whom this page belongs may have no personal affiliation with any site other than Second Life Wiki itself. The original page is located at http://wiki.secondlife.com/wiki/User:Porto_Proto