A112 Sim Cluster
Jump to navigation
Jump to search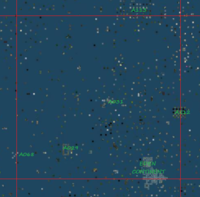 A112 is a compact Sim Cluster detected at Coordinates 696-703/1238-1244, inside Grid Sector F12 and G12, Northern Ocean. It is composed of 30 sims in contact one to the other at their corners. All of these sims are created after the same pattern: parcels separated with mountains. The main difference is that mountains in here are wider and with a plateau on top, somehow similar to Western canyons. They might have decorative waterfalls. Some sims are black on map, but are very similar to the other ones.
Vegetation is present and there are large parcels full with trees.
Land is owned by a single estate. There is available land for sale.
See Also
List Of Microcontinents And Sim Clusters