Viewerhelp:Types and sizes of land
Jump to navigation
Jump to search
| | |
| --- | --- |
| | Important: This article has been translated. The translation was imported on 26 Apr 2010. Any changes will require re-export for incremental translation. |
Land can either be located on:
Mainland - Linden Lab-administrated and made of non-contiguous continents.
Estate - Most estates are private estates owned by Residents.
How can you tell?
Choose World > Place Profile > About Land.
In About Land - General, look where it says Type and Owner. Mainland is always owned by Governor Linden.
From smallest to biggest land parcels, some important terms are: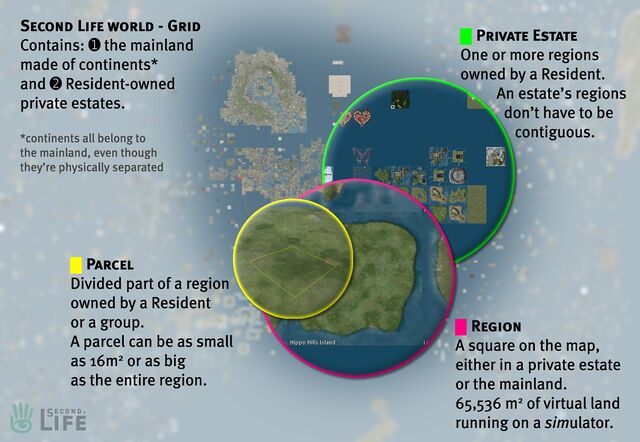 Continue to: Buying versus renting