User:Trinity Coulter
Jump to navigation
Jump to search
Trinity's Quick Links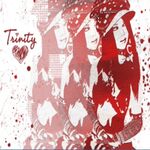 Click to Enlarge
---
Related Topics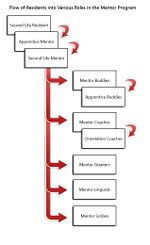 So this is Trin's profile page...
I hope she'll edit some description in here soonish since I just tried to add some categories and stuff. Uhm... In case you don't know her: She's a SL Mentor, builder, scripter... just have a look at the categories beneath. But most important: She's a friend. You won't find that very often in SL.
Take care Trin and plz replace this with your own description some day =)
*hugz* Zai
Closing of SL Mentors
Its disappointing to hear that the Lindens are closing this program, but its not something I think they really ever understood how to manage, so maybe its for the best. A lot of good people have been Mentors, and also there have a number of bad ones. I think a lot of people have been helped by the program tho.
So, just a couple of days from now... they will be officially disbanded. A thing of history... like the wonderful Live Help. I'll miss those of you who were really committeed to helping people through Mentors.
More Info
Well I have needed to update this page for a long time. I haven't ever really been sure what to put here, but I think I'm just going to talk about my Second Life with a bit of Real Life thrown in.
I started Second Life 2 years ago. I was happy then... optimistic about what Second Life was and what it could do. I volunteered my time as a helper to others, making friends, shopping, pretty much everything you might expect. I had a wonderful group of friends; we called ourselves "the HIP Clique". We were all just of a similar spirit about helping. As time went on, I helped so much that I was made a Live Helper and a Second Life Mentor. It was a huge compliment to me, and I did everything I could be be worth that.
Being a Live Helper was such a rush. People would IM with the craziest questions sometimes, and I learned so much. It was amazing to be there at the moment that someone else needed help, and it was the most crazy pressure to try and help during a new Viewer release. This was back in the days when Linden Lab would come out with a new Viewer almost every 2 weeks. 100 people would be IM'ing Live Help at once with the same question. Crazy, but so much fun.
And I grew as a person then too. I learned more, I got to be there for others.
Then one day, without warning, Linden Lab decided that they should use a ticket system instead of helpers on-call. So all of us Live Helpers were now ex-Live Helpers, and SL was less exciting for a while.
It seems like this was about when Linden Lab changed somewhat also. Lindens weren't so accessible anymore. They were mostly hidden away, accessible via their IM's maybe, and maybe if you tug their coattails while they were out you might get to say "hi", but it wasn't the same. The world was changing, and I think we all could feel it.
I've had friends come and go over time in Second Life. I love lots of them still. Justice, Kalli, Zai, Asri (yes you too), Shoshana, Sparrow, Kitty B., and Kitty T., Chaos, Gwynnie, Trinity S and Nala, Meghan, Lisa, Loki, Jaiden, Codie, Beth, Mellow, and lots more.
I'm sad now tho. In RL, I now have severe clinical depression because of a lot of RL events that have all come together to bring me down. And the things lately that have happened in SL to me didn't help.
After truly earning my place to be given the enormous compliment to be a Helper and Mentor in Second Life, I was kicked out by AL for 'asking too many questions'. I think I just got tired of the VTeam dragging their feet as they added thousands of new people to the Mentor program, diluting the talent, removing the special-ness it might have had and just turning it into a commodity, where those new people are never really made a part of the group, just added in and forgotten. I went and chatted with Robin Linden about it all before Amber removed me; I think it helped maybe, but it didn't help me stay a Mentor. The VTeam seems to slowly be doing better now. I often wonder what it is that takes up so much of their day, but I am sure they have to deal with a lot of things we never see.
One of my more recent attempts to contribute to the greater good was at SL5B this year. I only signed up in the first place because SignpostMarv asked me to make a logo for it. Then one day Dusty Linden told us all that he stepped down and we all just stared at her for a moment dumbfounded trying to process it. She asked for volunteers to help lead in this vacuum, and I stepped up.
I had no idea I would end up getting so hurt by it all.
DL, I really can't say there's much love lost at this point, but I appreciate the insane struggle that the SL5B put you through, and even tho I can't say the decisions were perfect, I actually still respect your efforts. My final word to you would be to let the hard feelings go. We all struggled to put together a successful event, and even tho I couldn't be everything we needed as a team, I still tried my best.
So, why I am writing all this? I don't know really. I just need to let these feelings go, and I'm putting them out there. If you are reading this and have something else to contribute, feel free. Thank you to those who've helped me. Love, Trin.

--Shoshana Epsilon 09:39, 16 August 2008 (PDT)
Stuff I've Made
Cute beanbag rezzing table with full meeting solution (visitor counter, slideshow, transcript maker)
Attendance Taker
Scripted Autoreturn
Snazzy Teaching Pointer
SL5B Shared-parcel Media Viewer
SL5B Logo
Class in a Box template
Friends :)
Stuff I've Done
Teacher
Scripter
Texture Maker
Shopper
Terraformer
Builder
Talker (too much clearly)
Opinion Holder (never quite the 'right' one)
Stuff I wish I could have done
Scripts to use for yourself
Using HTTPRequest to Convert Unix time to pretty time
Using HTTPRequest to Convert GMT to Unix time
Touch and hold (example script)
Example Script for Menus ( llDialog )