Viewer 2 Quick Start Guide/Set up for voice chat
Jump to navigation
Jump to search
Tired of typing? To use the Voice features in Second Life, you'll need to set up your microphone or headset. Just follow these simple steps and you'll be talking in no time.
Connect your microphone or headset via audio-in or USB
Open the Preferences window by choosing Me > Preferences or pressing

Ctrl

+

P

Click the Sound & Media tab
Click the Input/Output devices button, then change the input and output devices to your preferred microphone and speakers
If your mic is working, you will see green bars in the input level monitor
Click OK
Click the button to the right of the chat input field to toggle your microphone on and off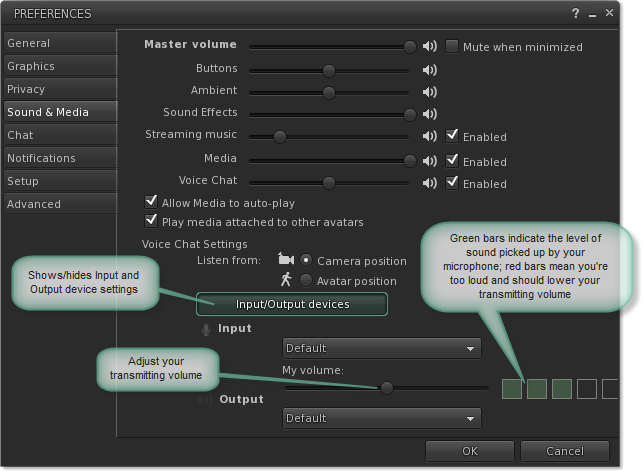 When you toggle your microphone on and start speaking, the voice indicator above your avatar's head should emit green waves.