Texture Tools
Jump to navigation
Jump to search
The purpose of this page is to increase awareness of resources that'll help you texture better in Second Life. Texturing is a fundamental part of a building skillset, as evidenced when you put that dang plywood texture on everything.
This list includes but isn't limited to: programs, tutorials, and packs of textures themselves. Please share what you've found useful — keep the list up-to-date and formatted neatly!
Texture-making programs
Texture utilities
Here's some stuff you may never of heard of; I hope it'll make your Second Life texturing easier!
Texture tutorials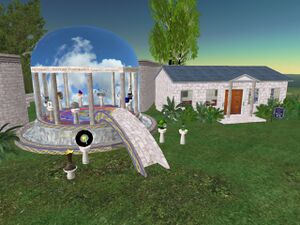 Texture packs and libraries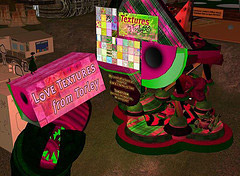 NOTE:
Read the terms of service for use of textures in Second Life. Most sites restrict the use of textures and limit you to using textures in your projects and prohibit your granting rights to others. The Lab's change of the Terms of Service in August 2013 now prevents the use of textures from numerous texture/image supply sites that previously permitted upload to Second Life. Verify with the supplier before uploading to Second Life.
Misc.
These don't fit under a single category.
See also